We've just reached another one milestone in our history!
Our U-DARE store is now open and full of amazing products!
You are invited to visit both our online and physical stores.
At U-DARE you can try the very best brands suited for your biggest adventures.
Do U-DARE?
UNIK MOTORCYCLES, or simply UNIK, was born from the passion for creation,
the passion for motorcycling and the passion for life. We believed that we could create unique
custom pieces, collection pieces, where art merges with the quality of materials and aesthetics with great rigor.
Unik Motorcycles was created in 2016 by Tiago Gonçalves and by Luís Costa.
Since then, Unik Motorcycles has been cementing its position as a Custom Boutique at a national level and has also been taking its creations to the biggest international events in the field, including several editions of "Wheels and Waves" (Biarritz, France) and the "Bike Shed" (London, UK).
Come and meet us a bit better.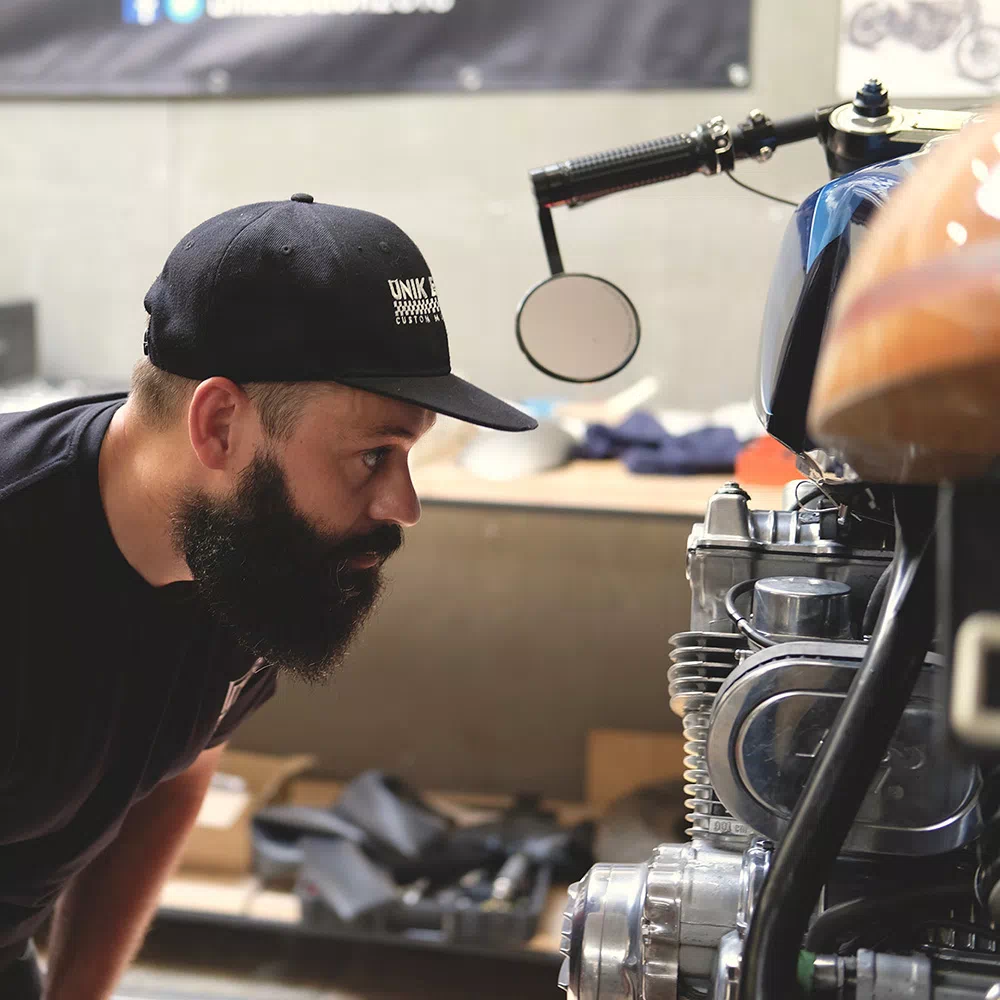 Leave your motorcycle with us for any repair, overhaul or custom work.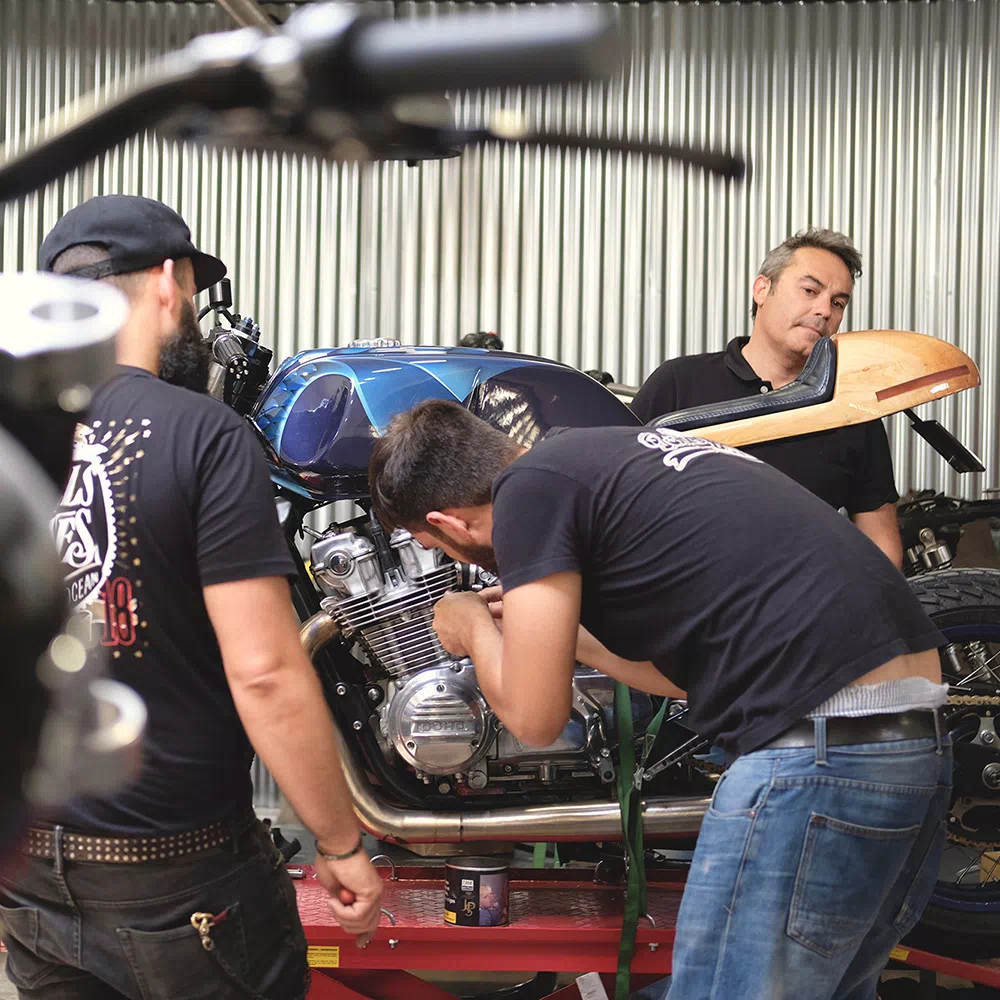 We go down to the smallest detail
Our team of mechanics is highly specialised in a wide range of brands.
We always seek excellence
When we start a job we always project an excellent final result. We are Unik!
"Unik's own winning streak is likely to continue: orders are now coming in from international customers, who appreciate the quality of Portuguese craftsmanship. A well deserved tick of approval."
"You will never have seen a debut motorcycle build quite like this BMW Airhead from UNIK Edition Motorcycles!"
OPUMO
"The net result is one of the most faithful movie replica bikes we think we've ever seen!"
VISORDOWN
Overcome all obstacles that may arise on the way,
focus on your goal and dream Unik!